Steelfixture.com > Products
Steel Fixture Manufacturing Company has been producing steel storage cabinets for museums, courthouses, libraries, schools, public buildings and more since 1907 at our plant in Topeka, Kansas. We are a complete manufacturing company offering "start to finish" productions of our steel cases. This complete production plant gives us the ability to also do custom cases for those unusual archival and storage needs. Museums, courthouses, libraries, schools, public buildings and more across the United States have turned to SFMC for the storage of their artifacts and documents. "We help preserve yesterday and today for tomorrow"
We can build a storage solution to fit your needs. Custom sizes and custom colors are available.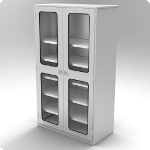 The most economical storage units we produce, Standard Duty cases are designed with adjustable shelving for storage versatility.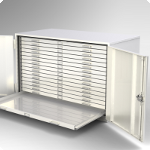 The most versatile and general storage unit series we offer. From the smaller Model GL to the larger Model GLX, this series offers storage for of all size and types of artifacts.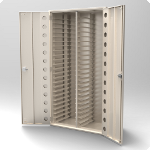 This series of cases is designed for storage of entomological specimens. The six standard size cases are designed to hold all of the commonly used entomology trays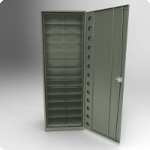 This series of cases is designed for conveniences of accessibility for herbarium samples.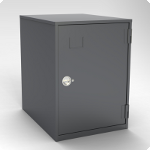 This series of cases is designed for the storage vertebrate and skin specimens. The standard case will hold either wood or metal drawers.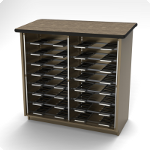 Roller shelving is the traditional, proven method of storing large, heavy record books. It provides convenient, economical storage in a space-saving arrangement.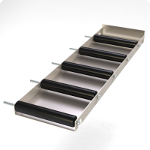 Four Post Shelving Accessories
Easy rollers and pull out drawers for 4-post L & T shelving units.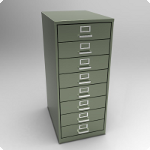 Our ZO Case is designed for zoological specimens.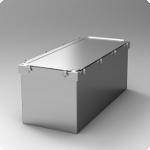 Three standard size stainless steel tanks for the storage of specimens. The stainless steel has superior corrosion resistance and will withstand all common preservatives without deterioration or discoloration. All seams are hand welded.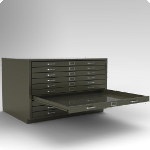 Flat files are designed for the storage of textiles and oversize prints. Ball bearing suspensions are standard on the drawers of these units.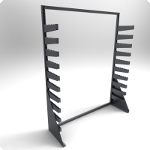 Our Textile Racks are for storing rolled textiles. They are available in almost any size.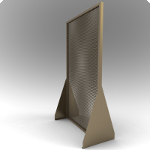 Our Art Screens are designed to store framed art that you do not want to pack away.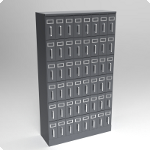 Document Files are convenient, time-tested storage for wills, deeds and other documents.