Steelfixture.com > Products > Document Storage > Microscope Slide & Microfilm > MF12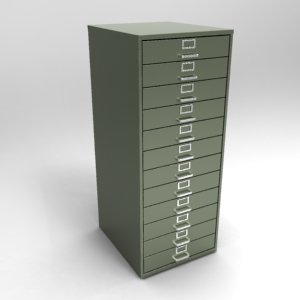 Mist Green












Designed for the storage of microfilm, this sturdy, top-grade unit offers a tremendous amount of storage in one easy to use case. It's high capacity of storage allows for 1,800 16mm rolls or 960 35mm rolls of microfilm. Featuring full ball-bearing suspension supporting each easy gliding drawer.
24-1/2" wide x 28" deep x 60-5/8" high.
Click images for larger version.