Steelfixture.com > Products > Document Storage > Document Files > S103 1/2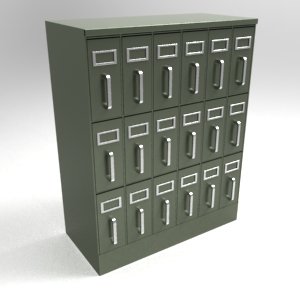 Mist Green












Document Files are convenient, time-tested storage for wills deeds and other documents. Light, easily removable drawers simplify handling. The document file drawer has a "thin back" compressor follower design that allows more usable space for filing. This adds three fourths of an inch of filing space per drawer. Steel Fixture recommends finished end panels for exposed ends.
Six (6) drawers wide, three (3) drawers high.
Low base - 30-3/8" wide x 14" deep x 34-1/2" high.
High base - 30-3/8" wide x 14" deep x 37" high.
Other models in this range: S101, S101 1/2, S103, S105 and S105 1/2.
Click images for larger version.