Steelfixture.com > Products > Museum Cases > Art Storage > Art Tills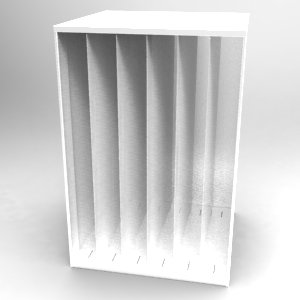 White












The Art Storage Till is an open shelving unit designed to store framed art with the provision of four adjustable vertical dividers for compartmental separation of framed art pieces. The dividers are also removable if desired for larger compartment widths and are not dependent for vertical structural integrity.
Custom sizes are available.
Click images for larger version.