Steelfixture.com > Products > Museum Cases > Art Storage > Free Standing Art Screen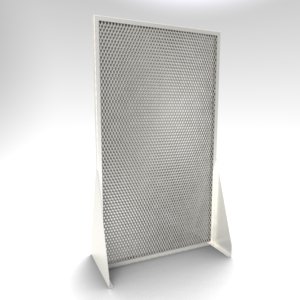 White












Our art screens are designed to store framed art that you don't want to pack away, making them readily accessible. The free standing art screen is designed for back to back applications. It has mounting holes for securing to the floor and is accessible from both sides for twice the storage. Custom sizes are available.
Ask us about art storage hooks to hang your art. Made from heavy duty stainless steel so they will help to preserve your art.
Also available in a Wall Mounted version.
Click images for larger version.