Steelfixture.com > Products > Museum Cases > Specimen Tanks > SER-4 Shelving Unit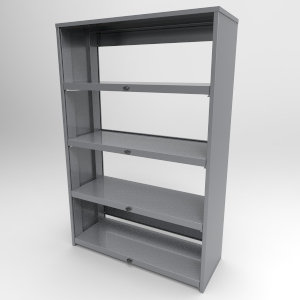 Dark Grey












The SER-4 is a heavy duty open shelving unit designed for storage and accessibility of our specimen tanks. Each shelf is mounted on a heavy duty full channel steel roller bearing suspension. You can fit one SST Tank or three FST Tanks on one shelf. Special sizes and configurations are available.
52" wide x 21" deep x 81" high.
Click images for larger version.